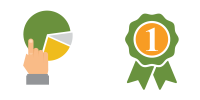 The Fund will primarily invest in a diversified portfolio of stocks listed on the Ho Chi Minh Stock Exchange ("HSX") and the Ha Noi Stock Exchange ("HNX") which have a mid market capitalization and are liquid.

The Fund follows a blend of value and growth style of investing.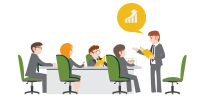 The Fund will follow a bottom-up approach to selecting stocks for investment, focusing on the individual attributes of a company, and choosing companies across sectors.

The Fund gives you the opportunity to increase long-term returns through investment in a diversified portfolio of companies that are considered to be the best in their industry. These companies typically have good growth prospects, have good management teams and are priced reasonably or undervalued.

The Fund has other benefits as an open-ended fund. You can read more about benefits of an open-ended fund in "Benefits of OEFs" item on menu "Open-end funds"
VCBF Midcap Growth Fund focuses on generating long-term returns from investments in mid cap companies, hence could be considered as a core equity portfolio for all type of investors with an investment horizon of 3 - 5 years or longer.